Regular price
$149.00 CAD
Regular price
Sale price
$149.00 CAD
Unit price
per
Sale
Sold out
Are you looking to give your computer system a fresh new look? Our Case Swap Service offers a seamless and professional solution for changing your PC case. 
Shipping & Returns

Stoneforged Technology always strives toward the satisfaction of our customers. If you have a question about a return/refund, please email us at support@stoneforged.tech. Refunds may be requested within 30 days of the purchase date from our website for preassembled computers only. Custom PCs are only refundable 24 hours from the purchase date. Refunds may be subject to a restocking fee as determined by the sole discretion of Stoneforged Technology. Any shipping and handling fees are non-refundable. Item(s) must be in original condition with all original packaging.
Share
View full details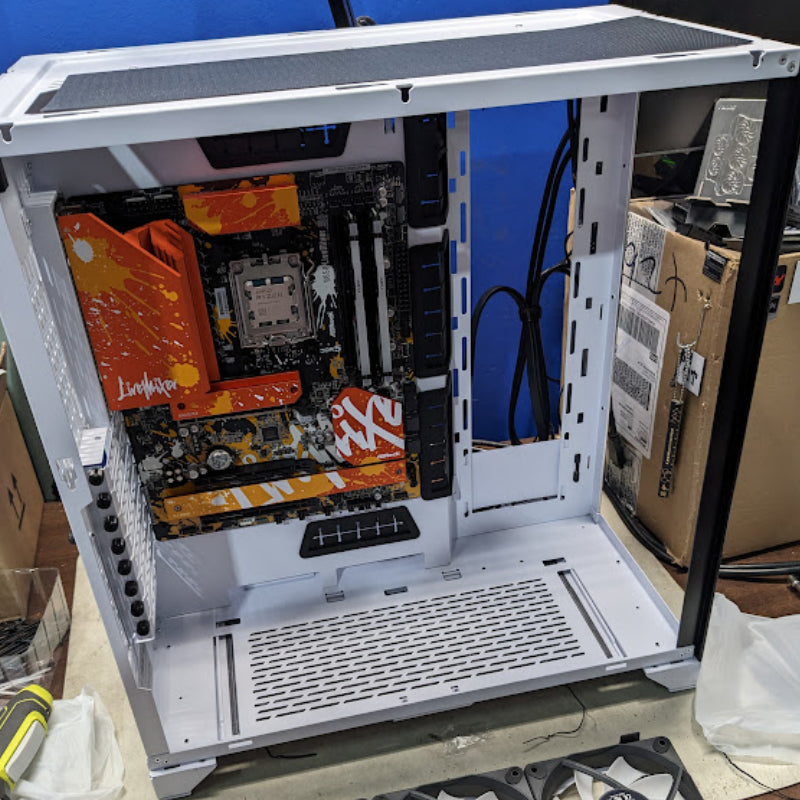 The Case Swap
A reliable service designed to simplify the process of moving all your computer parts to a new case. With our expertise and professionalism, you can trust us to handle the transfer with the utmost care and precision.

All you need to do is bring your case and PC to our warehouse, either by dropping it off in person or shipping it to us at your expense. Please securely package your PC and its components for shipping. We recommend using a trusted shipping service to ensure the safe transport of your equipment.

Once your case and PC arrive at our warehouse, our experienced technicians take over. They handle each component with care and precision as they disassemble your current setup. We understand the value of your computer parts and treat them with the utmost respect throughout the entire process.

Our technicians then meticulously transfer each component to the new case, ensuring a secure fit and minimizing any potential damage. They pay special attention to cable management, organizing and routing cables neatly to optimize airflow and maintain efficient cooling within the new case.

At Case Swap, we understand that your time is valuable. Our team works diligently to minimize downtime and complete the case swap process as efficiently as possible. We keep you informed throughout the process, providing updates and answering any questions you may have.

Please note that we do not cover the cost of shipping. It is the customer's responsibility to arrange and pay for the shipping of their equipment to our warehouse. We recommend exploring affordable and reliable shipping options to ensure the safe delivery of your case and PC.

Additionally, we kindly remind our customers to securely pack their PC and their components before shipping or dropping them off at our warehouse. Proper packaging is essential to protect your equipment from potential damage during transit. We recommend using appropriate packaging materials, such as anti-static bags, bubble wrap, and sturdy boxes, to ensure the safe transport of your valuable components. Taking the time to pack your PC securely will help safeguard against any mishaps and ensure that your equipment arrives at our facility in the same condition it was sent.

Don't compromise the safety and efficiency of your computer system. Choose Case Swap for a hassle-free case swap experience. Chat us today to learn more about our services and start your upgrade journey with confidence.

Please note that the cost of shipping the PC back to you will be a separate fee from this service. Once we have completed the service and thoroughly tested your PC, we will securely package it for return shipment. Our team will provide you with the details regarding the shipping options and associated costs for sending the PC back to your desired location. Rest assured, we will assist you in coordinating the return shipment and provide any necessary information or documentation required.