Regular price
Sale price
$49.99 CAD
Unit price
per
Sale
Sold out
Old and dusty PC? Let us deepclean and film the entire process. (Deep clean all of the components, and insides of your PC to look like new)
Shipping & Returns

Stoneforged Technology always strives toward the satisfaction of our customers. If you have a question about a return/refund, please email us at support@stoneforged.tech. Refunds may be requested within 30 days of the purchase date from our website for preassembled computers only. Custom PCs are only refundable 24 hours from the purchase date. Refunds may be subject to a restocking fee as determined by the sole discretion of Stoneforged Technology. Any shipping and handling fees are non-refundable. Item(s) must be in original condition with all original packaging.
Share
View full details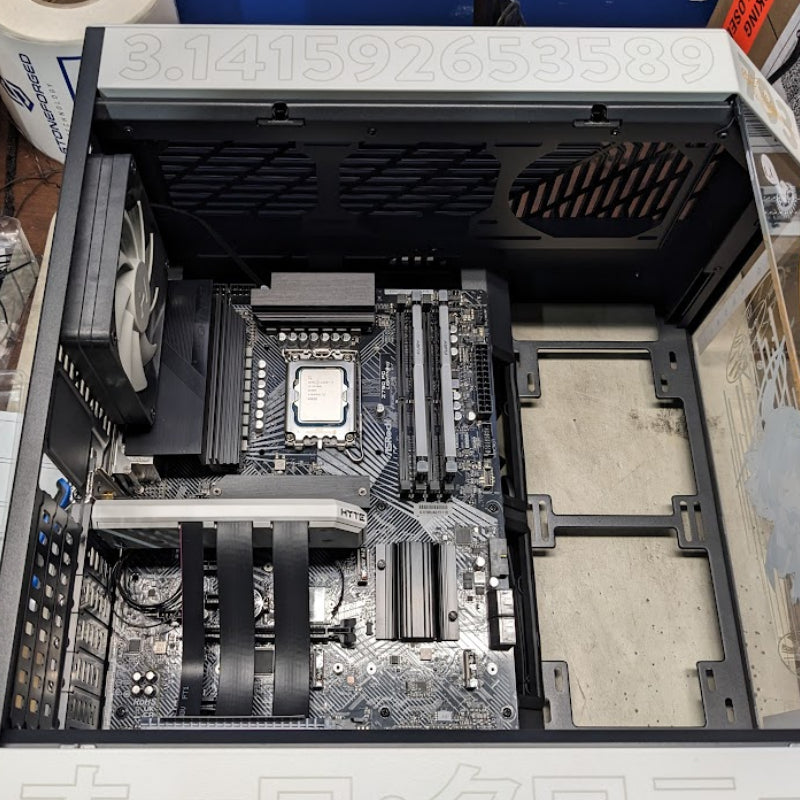 The Deep-Cleaning
Deep-Cleaning, your trusted service for revitalizing the cleanliness and appearance of your PC. Over time, dust, dirt, and grime can accumulate inside your computer, affecting its performance and overall aesthetics. With Deep-Cleaning, we offer a comprehensive solution to thoroughly clean and restore your PC to its pristine condition.

At Deep-Cleaning, our team of skilled technicians understands the importance of a clean and well-maintained computer system. We specialize in deep-cleaning all the components and internals of your PC, ensuring that every nook and cranny is meticulously cleaned. Our goal is to not only enhance the visual appeal of your computer but also optimize its performance by removing dust and debris that may impede airflow and cause overheating.

To initiate the deep-cleaning process, you have the flexibility of either dropping off your PC at our warehouse or shipping it to us at your expense. We aim to provide convenience and flexibility, allowing you to choose the option that best suits your schedule and preferences. If you opt for shipping, we recommend using a reliable shipping service that offers tracking and insurance to safeguard your PC during transit. Additionally, we advise securely packaging your PC using appropriate materials to minimize the risk of damage during transportation.

Once your PC arrives at our warehouse, our dedicated technicians will carefully inspect each component and interior surface. They will utilize specialized tools and cleaning agents to remove dust, dirt, and grime from your motherboard, CPU, graphics card, fans, and other internal parts. Our team follows industry-standard practices and takes utmost care to ensure that the cleaning process is carried out safely and effectively.

In addition to cleaning the internal components, we also pay attention to the exterior of your PC. We thoroughly clean the outer casing, removing fingerprints, smudges, and any other visible marks. Our goal is to make your PC look as good as new, restoring its original shine and appeal. The deep-cleaning process also involves cleaning the cables and ensuring they are neatly organized for a tidy and clutter-free setup.

At Deep-Cleaning, customer satisfaction is our top priority. We understand the value of a clean and well-maintained PC, both in terms of aesthetics and performance. Throughout the cleaning process, we maintain open communication, providing updates and addressing any questions or concerns you may have. Our technicians are available to offer recommendations on maintenance practices to help you keep your PC in optimal condition moving forward.

Deep-Cleaning is your reliable partner in restoring the cleanliness and appearance of your PC. With our expertise and attention to detail, we ensure that every component and surface is thoroughly cleaned, leaving your PC looking and performing like new. Experience the difference that a deep-cleaned PC can make in your computing experience. Contact us today to begin the process and enjoy a refreshed and revitalized computer system.

Please note that the cost of shipping the PC back to you will be a separate fee from this service. Once we have completed the service and thoroughly tested your PC, we will securely package it for return shipment. Our team will provide you with the details regarding the shipping options and associated costs for sending the PC back to your desired location. Rest assured, we will assist you in coordinating the return shipment and provide any necessary information or documentation required.