Regular price
$149.00 CAD
Regular price
Sale price
$149.00 CAD
Unit price
per
Sale
Sold out
We can install your new motherboard into your PC!
Shipping & Returns

Stoneforged Technology always strives toward the satisfaction of our customers. If you have a question about a return/refund, please email us at support@stoneforged.tech. Refunds may be requested within 30 days of the purchase date from our website for preassembled computers only. Custom PCs are only refundable 24 hours from the purchase date. Refunds may be subject to a restocking fee as determined by the sole discretion of Stoneforged Technology. Any shipping and handling fees are non-refundable. Item(s) must be in original condition with all original packaging.
Share
View full details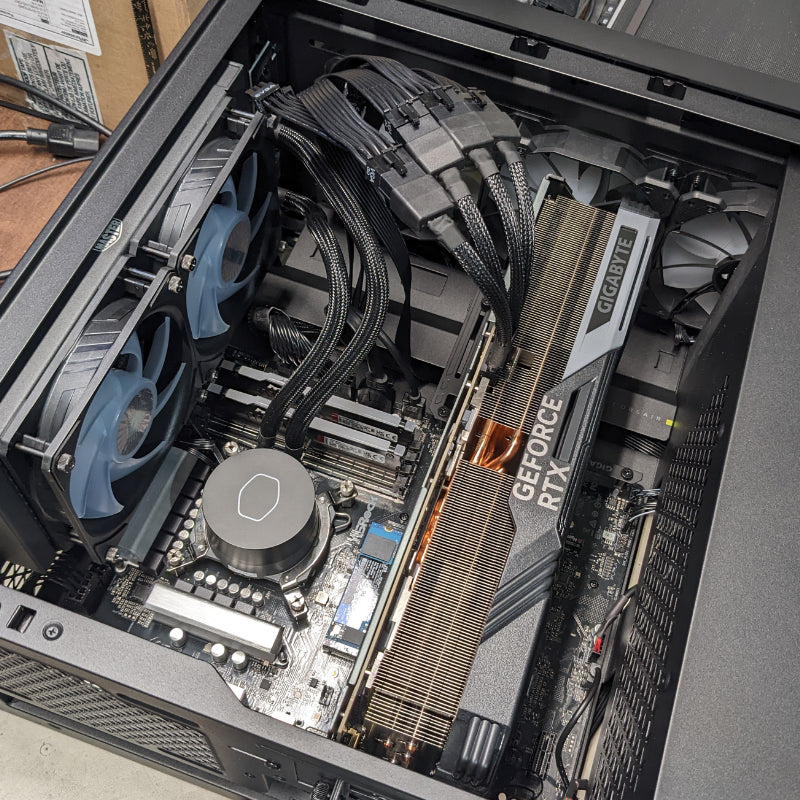 The Motherboard Installation
the trusted service for seamlessly transferring your parts to a new motherboard. We understand that upgrading your motherboard can be a crucial step in enhancing your computer's performance or compatibility with newer components. With Motherboard Swap, we offer a reliable and professional solution to ensure a smooth transition without the hassle.

Our team of experienced technicians is skilled in handling delicate electronic components. We prioritize the safe and secure transfer of your parts to the new motherboard, ensuring that each connection is properly made and that the components are seated correctly. Our focus is solely on providing a seamless motherboard swap, guaranteeing the optimal functioning of your PC.

To initiate the motherboard swap process, you have two options. You can either drop off your PC and the new motherboard at our warehouse in person or ship them to us at your expense. We understand that convenience is important, so we provide these two options to accommodate your preferences. If you choose to ship your PC and new motherboard, we recommend using a reputable shipping service that offers tracking and insurance options to safeguard your valuable equipment during transit. Additionally, we advise securely packaging your PC and new motherboard using appropriate materials to minimize the risk of damage during transportation.

Once your PC and new motherboard arrive at our warehouse, our dedicated team of technicians will carefully unpack and inspect them to ensure everything is in proper working order. We understand the importance of attention to detail in a motherboard swap, and we take every precaution to maintain the integrity of your components. Our technicians will then proceed with the transfer process, delicately handling each part to ensure a secure and accurate fit on the new motherboard.

At Motherboard Swap, customer satisfaction is our utmost priority. We understand that your PC is an essential tool for your work, entertainment, and daily activities. Therefore, we strive to deliver a seamless motherboard swap that minimizes downtime and maximizes the performance of your computer. Contact us today to initiate the process and embark on the journey to an improved computing experience.

Please note that the cost of shipping the PC back to you will be a separate fee from this service. Once we have completed the assembly process and thoroughly tested your PC, we will securely package it for return shipment. Our team will provide you with the details regarding the shipping options and associated costs for sending the PC back to your desired location. Rest assured, we will assist you in coordinating the return shipment and provide any necessary information or documentation required.